Report Reveals the How and How Often Physicians Use Telemedicine
Aug 29, 2023 | Doximity Dialer
---
As physicians increasingly adopt telemedicine to deliver accessible and efficient care, Doximity's 2023 State of Telemedicine Report provides valuable insight into how this vital element of healthcare delivery is evolving. The report sheds light on the modalities most preferred by physicians and which specialties have adopted telemedicine at the highest rates.
The report reveals that nearly 88% of U.S. physicians surveyed believe telemedicine has increased patient access to health care, particularly among populations that may have faced barriers to care previously. Among over 1,200 physician telemedicine users surveyed, 84% report using telemedicine at least weekly, with 40% integrating it into their daily clinical practice.
Specialties leading the charge
Telemedicine has made significant inroads across various medical specialties, with some of the highest adoption among specialties that manage a significant number of patients with chronic illnesses. In fact, over 83% of physicians surveyed have found telemedicine useful in enhancing continuity of care for patients with complex or chronic conditions.
An analysis of Doximity's physician telemedicine users credits endocrinologists with the highest overall adoption rate, followed by urology and gastroenterology. Notably, 57% of endocrinologists surveyed report they incorporate telemedicine into their daily clinical practice.
Telemedicine finding a permanent role in healthcare
As we look to the future, the popularity of virtual care and remote patient monitoring is expected to fuel increasing demand for telemedicine solutions. Projections suggest that by 2024, remote patient monitoring devices alone will cater to 60.6 million U.S. patients.1
With telemedicine, patients can now receive medical advice, diagnosis, disease management, and treatment from the comfort of their homes, increasing their access to care and eliminating physical barriers created by hospital capacity, distance, or transportation. Doximity's report found that nearly 67% of patients with a telemedicine visit in the past year emphasize the importance of their doctor providing virtual care options, and (83%) say they expect to maintain or increase their usage of telemedicine in the future.
Preferred communication modalities
Physicians are leveraging various modalities within the telemedicine landscape, with video visits emerging as the dominant choice. The ability to visually assess patients and establish remote connections has proven invaluable. However, audio-only phone visits also play a significant role, catering to patients with limited access to technology or lack of video experience. In fact, a study published in JAMA Network Open found that Medicare patients with limited technology access, lack of video experience, Latinx ethnicity, or limited English proficiency were all found to be more likely to be offered telephone visits over video visits. These findings underscore the importance of flexible and inclusive telemedicine solutions that meet the needs of a broad and diverse patient population.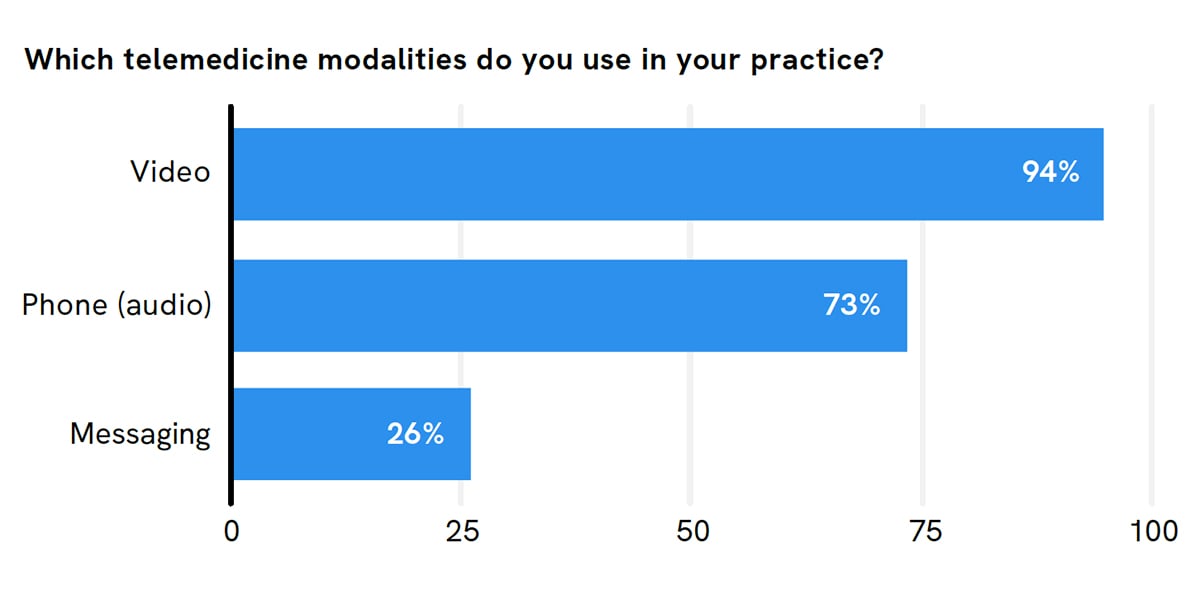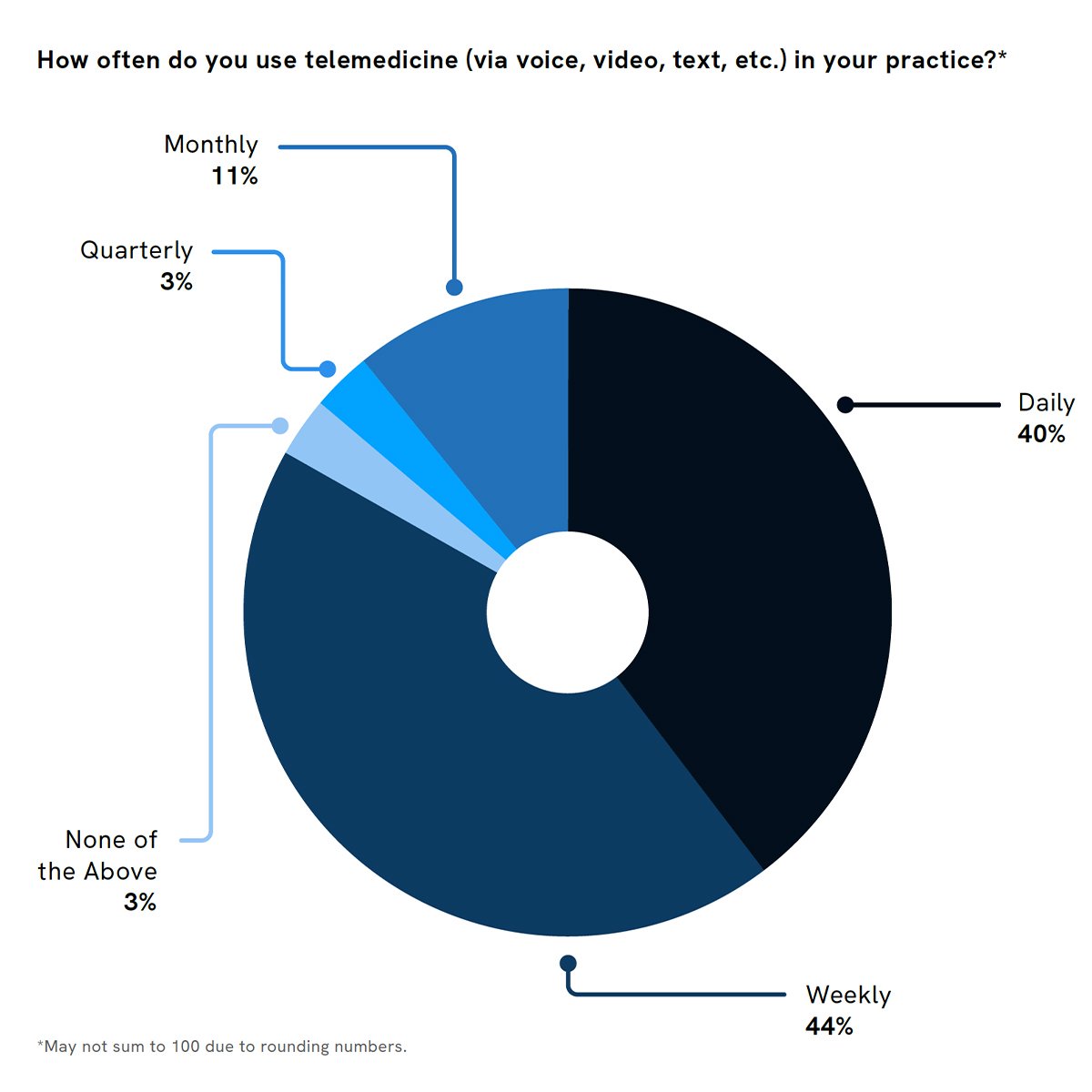 References
1The technology, devices, and benefits of remote patient monitoring in the healthcare industry. eMarketer, Insider Intelligence. https://www.insiderintelligence.com/insights/remote-patient-monitoring-industry-explained/