It has been over three years since the start of the pandemic and telemedicine continues to evolve and impact how we deliver and receive medical care. Doximity's 2023 State of Telemedicine Report shows broad adoption of telemedicine across medical specialties, with some of the highest adoption rates among specialties that manage a significant number of patients with chronic illnesses. This trend may be due to telemedicine's ability to expand continuity of care and nurture long-term patient-physician relationships.
Among over 1,200 U.S. physicians surveyed, over 83% reported they found telemedicine useful in enhancing continuity of care for patients with complex or chronic conditions, and two-thirds (65%) of physicians reported that telemedicine has improved communication with their patients.
Leading the way in telemedicine: Top 15 adult specialties
Endocrinology
Urology
Gastroenterology
Rheumatology
Neurology
Otolaryngology (ENT)
Nephrology
Cardiology
Dermatology
Pulmonology
Internal Medicine
Allergy and Immunology
Family Medicine
Hematology/Oncology
Psychiatry
"I'm an advanced heart failure cardiologist and there are not many of us in the state," said Munir Janmohamed, MD, Medical Director Heart Failure, Dignity Health Foundation. "With telemedicine, patients no longer have to drive three hours to see me to titrate a medication or review data from a remote monitoring device."
Reduced no-show rates and other benefits
The report also delves into the diverse applications of telemedicine within healthcare. In addition to routine follow-up visits, most physicians surveyed (57%) utilize telemedicine for discussions concerning lab results, test findings, and treatment options. Furthermore, telemedicine plays an important role in medication management, patient triage, and timely follow-up with patients after a missed in-person visit.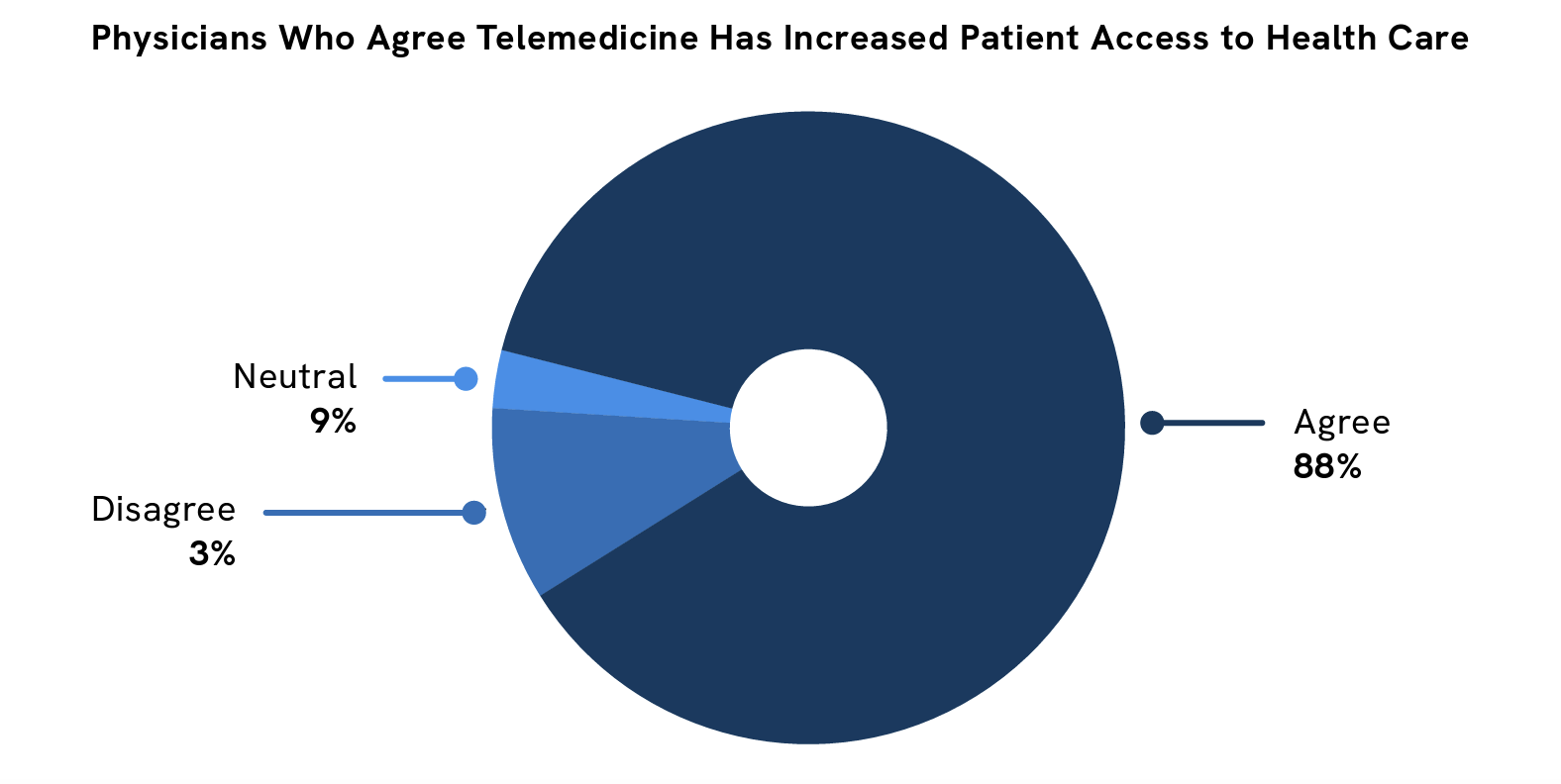 The adoption of telemedicine in healthcare is reshaping patient care, particularly for those grappling with chronic illnesses. Specialists across a spectrum of medical fields are at the forefront of this transformation, using telemedicine to bolster the continuity of care, improve communication, and provide an enhanced care experience for those in need. As we move forward, telemedicine will continue to be a driving force in healthcare, ensuring that quality care transcends geographical barriers and is accessible to all.